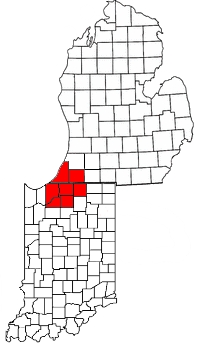 The South Bend chapter of Wild Ones was formed in 2021 and serves the greater Michiana region of Northern Indiana and Southwest Michigan.
Monthly meetings are held the 1st Monday of each month at Pinhook Park Community Center and feature educational speakers and activities. Our members are offered yard assessments, plant sharing opportunities, and have access to the quarterly Wild Ones Journal, The New Member Handbook, native garden designs, and many educational webinars available at wildones.org. If you have questions, email us at [email protected], or reach out at our next event.
By joining Wild Ones South Bend you are helping to further the Wild Ones mission of promoting environmentally sound landscaping practices to preserve biodiversity through the preservation, restoration and establishment of native plant communities. Because we are a "plants-roots" organization, our organizational goals are accomplished through local chapters and their individual members; members like you!